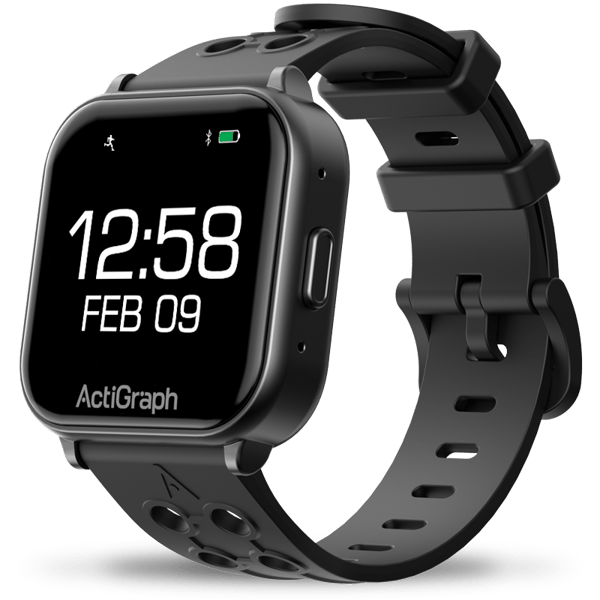 ACCELEROMETER, MULTI-WAVE PPG, SKIN TEMPERATURE SENSOR, BAROMETER, GYROSCOPE, AND MICROPHONE.

HIGH DEFINITION, BACKLIT TOUCH SCREEN DISPLAY
Our most advanced medical-grade wearable device with a comprehensive collection of validated sensors.
Coming soon, the all new ActiGraph LEAP is our most advanced wearable device ever, combining the style and comfort of a consumer smartwatch with one of the most comprehensive and sophisticated collections of sensors in the industry.

ActiGraph LEAP provides accurate, reliable, and fit-for-purpose assessments of physical activity, sleep period and staging, functional mobility, heart rate and heart rate variability, oxygen saturation, blood pressure, skin temperature and more.

Better Clinical Insights: Through the collection of continuous, multisensor data, ActiGraph LEAP provides more comprehensive insights into how participants function in the real world, while also supporting the development of novel digital endpoints.
Patient-Centered Design: ActiGraph LEAP was designed to minimize participant burden and maximize adherence through passive data collection, automated remote data uploads, long battery life between charges*, and a comfortable and stylish design.
End-to-End Solutions: ActiGraph LEAP is powered by a scalable cloud platform with state-of-the-art algorithms and full-service operational and data science support to ensure the successful collection of fit-for-purpose digital measures.
*Battery life is dependent on sensor configuration
ActiGraph LEAP™ is compatible with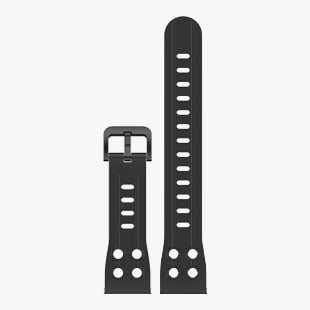 ActiGraph LEAP™ Wristband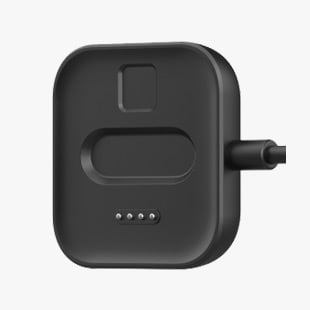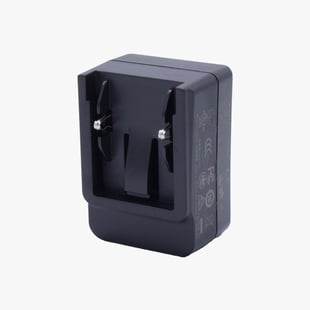 ActiGraph LEAP™ Specifications
The ActiGraph LEAP™ is our most advanced medical-grade wearable device with a comprehensive collection of verified sensors.
Specifications
Battery Life: 30 Days

Data Storage: 30 Days / 1GB

Sample Rate: 32-256 Hertz

Primary Accelerometer: +/- 8G

IMU Accelerometer: +/- 16G

IMU Gyroscope: +/- 2000 dps

PPG: Green (530nm), Red (655nm) and IR(940nm) LEDs

Barometer: 300 to 1100 hPa (~ -500m to 9000m)

Skin Temperature: -20C to 50C

Microphone: 100Hz to 10kHz

Dimensions: 3.85 x 3.9 x 1.225 cm

Wear Location: Multiple

Weight: 24 grams

Communication: USB, Bluetooth® LE 5

Water Resistance: IPX7 (1 meter, 30 minutes)

Warranty: 1 year
Measurements
Vital Signs
Heart Rate (HR)

Heart Rate Variability (HRV)

Oxygen saturation (SpO2)

Blood pressure (BP - Upper Arm)

Skin Temperature

Arrhythmia

Respiratory Rate (RR)
Physical Activity
Total Movement

Moderate to Vigorous Physical Activity (MVPA)

Non-sedentary Time

Step Count

Energy Expenditure
Sleep
Total Sleep Time (TST)

Sleep Efficiency (SE)

Wake After Sleep Onset (WASO)

Sleep Onset Latency (SOL)

Sleep Fragmentation Index

REM and Non-REM Sleep
Gait & Balance
Gait Speed / Cadence

Distance

Spatiotemporal Gait Features (Lumbar)

Fall Risk

Posture Detection (Lumbar)