DECODE: Nocturnal Scratch
Launched in November 2023, the Digital Endpoint Collaboration to accelerate Outcome DEvelopment, (DECODE), in Nocturnal Scratch is a cross-industry collaboration between ActiGraph and pharmaceutical companies that aims to research and develop a novel, fit-for-purpose digital measure to support patient-focused drug programs for dermatological conditions such as atopic dermatitis (AD) and psoriasis.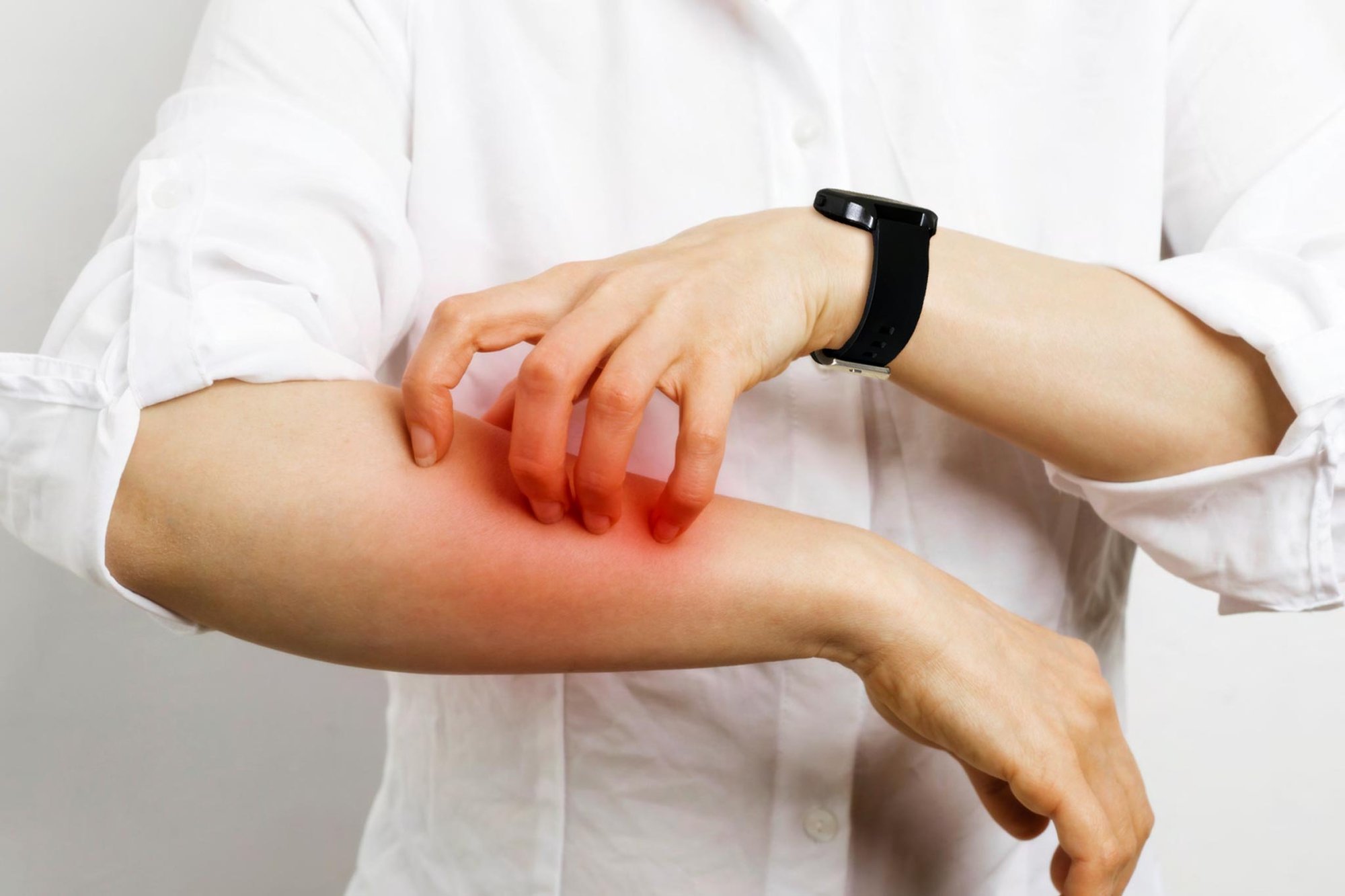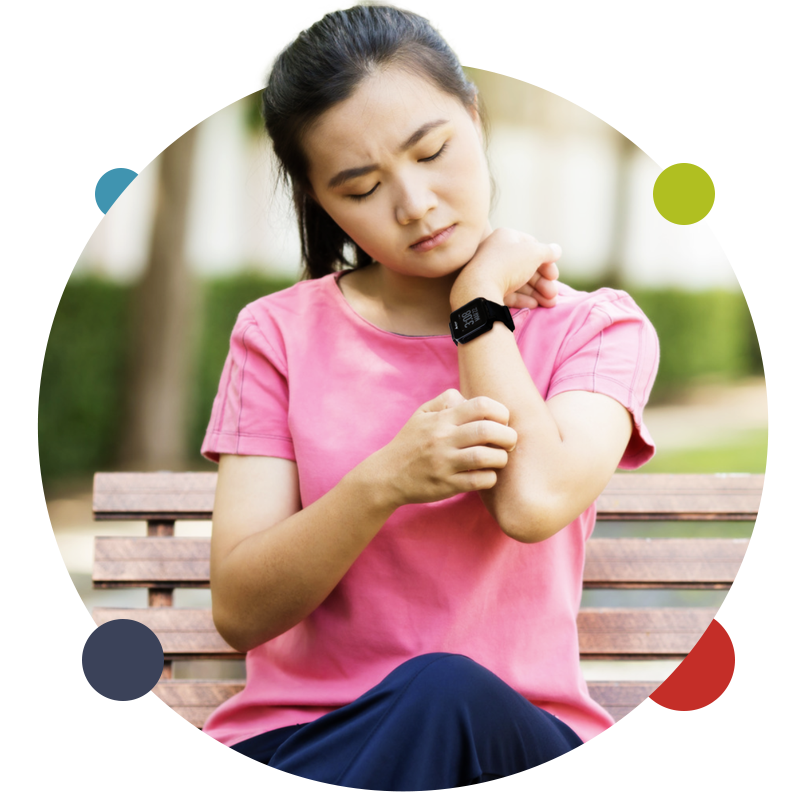 The Problem
The most disruptive symptom that patients experience in many dermatological conditions is itch. This unpleasant sensation leads to scratching, further disrupting the skin barrier and resulting in intensified itch; a sequence referred to as the itch-scratch cycle.1 This cycle is particularly detrimental during times where nocturnal scratch disrupts sleep, leading to sleep impairment. Nocturnal scratch is defined as the action of rhythmic and repetitive skin contact movement performed during a delimited time period of intended and actual sleep, not necessarily restricted to any specific time of the day or night.2

Existing clinical outcome assessments to evaluate the severity of symptoms in dermatological conditions suffer from methodological limitations that impede reliable measures of symptom severity and treatment impact. Even the gold standard method of assessing nocturnal scratch via videography is subject to limitations of scalability and cost, and it does not provide longitudinal data.2

Wearable digital health technologies (DHTs) are an alternative method of measuring nocturnal scratch that address many of these limitations.3 However, the lack of evidence detailing the effectiveness and reliability of a wearable-based endpoint for nocturnal scratch has limited its adoption in clinical research, especially when results are subject to regulatory review.
1. Rinaldi G. The itch-scratch cycle: a review of the mechanisms. Dermatol Pract Concept 2019 Apr;9(2):90-97

2. Ke Wang W, Cesnakova L, Goldsack J, Dunn J. Defining the Digital Measurement of Scratching During Sleep or Nocturnal Scratching: Review of the Literature. J Med Internet Res 2023;25:e43617. URL: https://www.jmir.org/2023/1/e43617. DOI: 10.2196/43617
3. Cesnakova, L, Meadows, K, Avey, S, Barrett, J, Calimlim, B, Chatterjee, M, et al. A patient-centred conceptual model of nocturnal scratch and its impact in atopic dermatitis: a mixed-methods study supporting the development of novel digital measurements. Skin Health Dis. 2023; 3(5):e262. https://doi.org/10.1002/ski2.262
The Solution
The DECODE Nocturnal Scratch initiative is forging a path forward by uniting multiple pharmaceutical companies that recognize the need for rigorous verification and analytical validation of a patient-centered digital measure of nocturnal scratching. Working collaboratively, the goal of DECODE is to establish a validated, scalable, and regulatory-compliant digital health solution to advance clinical research in dermatology.

To accomplish this, two workstreams have been established:
Clinical study: This workstream will involve the utilization of infrared (IR) cameras, actigraphy, polysomnography (PSG), and Clinician-Reported Outcomes (ClinRO) to conduct a comprehensive clinical study to verify and validate a digital measure of nocturnal scratching behavior.
Regulatory engagement: The aim of this workstream is to gain support and facilitate the approval process by regulatory authorities for future sponsors including the digital measure of nocturnal scratching in their clinical research. By actively engaging with relevant regulatory bodies, the working group intends to streamline the approval requirements.
DECODE builds on work from the Digital Medicine Society's (DiMe) Nocturnal Scratch Digital Measures Development work. This multi-stakeholder group conducted extensive patient-facing research before 1) launching a robust set of resources, including study findings, measures terminology and ontology, a toolkit of deployment resources, and a value framework to support reimbursement decisions, and 2) sharing these findings with the FDA through a critical path innovation meeting (CPIM).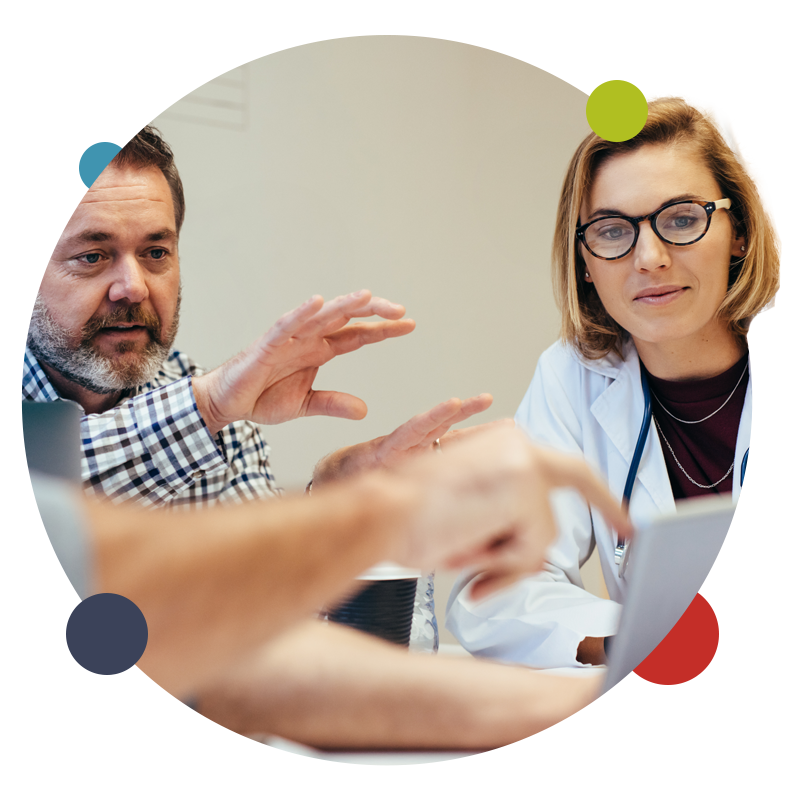 The Impact
Efforts in each of these workstreams will begin in Q1 2024 and continue throughout Q2 2025. During this time, the DECODE Nocturnal Scratch working group aims to generate resources to share scientific evidence, best practices, lessons learned, patient insights, and other information with the goal of advancing the field of dermatology research.

Please visit this website for quarterly updates.
Pioneering the Digital Transformation of Clinical Research™