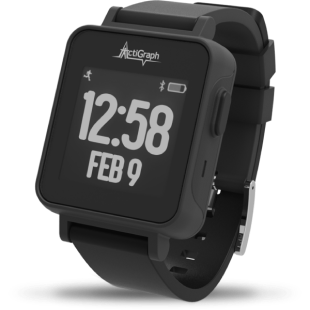 MULTI-SENSOR WEAR COMPLIANCE TRACKING

DURABLE DISPLAY WITH SCRATCH RESISTANT GLASS

CUSTOMIZABLE 18MM WRIST STRAP

SIMPLE, PUSH-BUTTON USER INTERFACE
CentrePoint® Insight Watch
Optimized for Everyday Activity & Sleep Monitoring
CentrePoint® Insight Watch is optimized for clinical trials, providing insights on real-world physical activity, functional mobility and sleep:
High-Resolution Raw Data: Capture high-resolution raw acceleration data, sampled at up to 256 Hz, to support the development of novel endpoints.
Near Real-Time Data Access: Used in conjunction with the CentrePoint Data Hub or CentrePoint Connect mobile app, captured data is passively transmitted to the cloud for near real-time adherence and potential data trends.
Patient-Centric Design: With its compact and stylish design and easy-to-read, backlit display, and customizable wristband options, the CentrePoint Insight Watch looks and feels like a consumer smart watch.
30-Day Battery Life*: Extended battery life minimizes the burden of complicated charging protocols during long periods of data collection.
Near-Body Temperature Sensor**: Gain richer contextual insights into participant behaviors and wear adherence.
* 30 days at default 32 Hz sample rate
** Available upon request


CentrePoint® Insight Watch is compatible with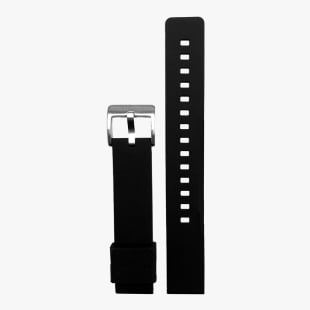 CP Insight Watch Wristband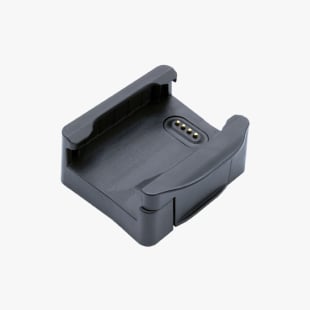 CentrePoint® Insight Watch Specifications
The CentrePoint® Insight Watch is optimized for everyday activity & sleep monitoring
Specifications
Battery Life: 30 Days

Data Storage: 30 Days / 512MB

Sample Rate: 32-256 Hertz

Dynamic Range: +/- 8G

Dimensions: 5 x 3.43 x 1.04 cm

Wear Location: Wrist Only

Weight: 19 grams

Communication: USB, Bluetooth® LE 5

Water Resistance: IPX7 (1 meter, 30 minutes)

Warranty: 1 year
Measurements
Physical Activity
Total Movement

Moderate to vigorous physical activity (MVPA)

Non-sedentary time

Step count

Energy Expenditure
Sleep
Total sleep time (TST)

Sleep efficiency (SE)

Wake after sleep onset (WASO)

Sleep onset latency (SOL)

Sleep fragmentation index
Gait & Balance
Gait speed / cadence

Distance

Spatiotemporal gait features

Fall risk

Posture detection